The property is located in the Chianalea district of Scilla in the ZTL area, the nearest parking area to leave your car is next to the Church of San Giuseppe, 350 meters away.
Public parking facilities are available, marked in blue in the above map, with charge from 1 April to 31 October (€ 1 per hour from 8:00 to 24:00, daily rate € 6, weekly subscription € 40), you can also pay via the "vivi scilla" app.
arking ticket machine is located at the entrance of the tunnel as showed on the map above, so during the months when the parking is with charge, we remind you to stop first at the parking machine to get the ticket, and then continue by car to the Church of San Giuseppe.
During July and August it may be difficult to find available parking, so we also inform you about a private parking (in green). For rates, information and reservations contact Mr. Arena at 320 25 09 763.
In summer time, from May to September, there are also availables taxi services made with "Ape Calessino" or mini electric cars, which can access the pedestrian area of ​​Chianalea, and therefore bring guests right up to the entrance of our building.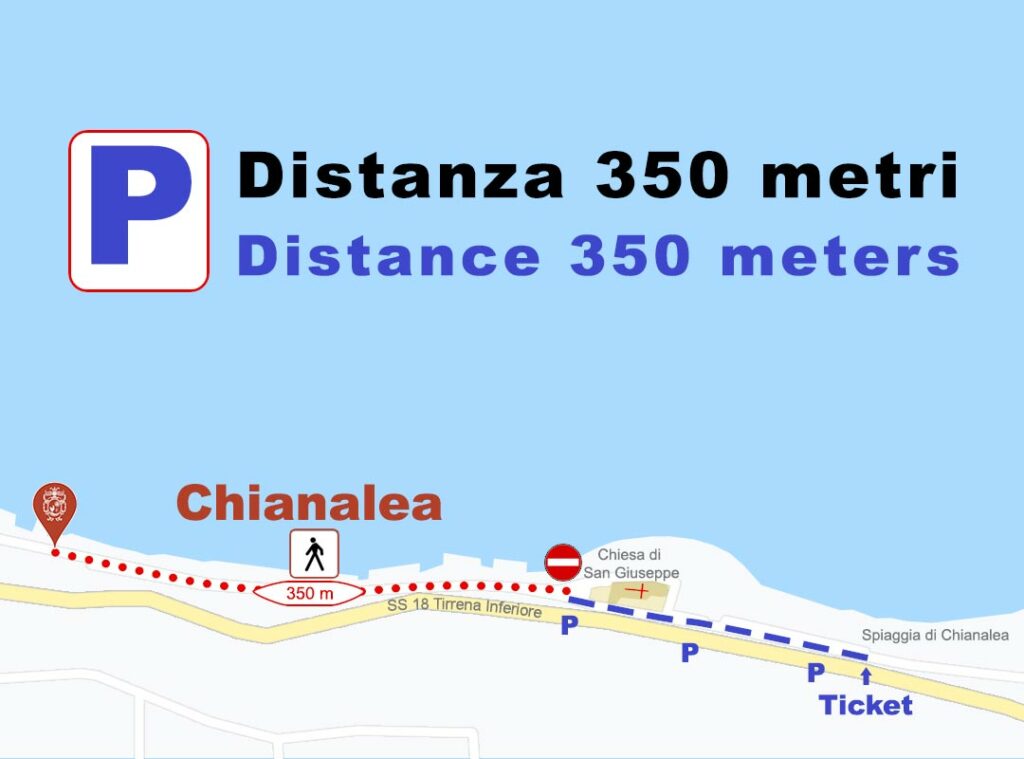 Our venue is located in Chianalea, in a pedestrian area with traffic limited only to residents. Below we provide you useful information on how to reach us.